In January 2013, the foundation stone laying ceremony of Linglong Tire (Thailand) Co., Ltd. was held in Thailand Melody East Coast Industrial Park. Chinese Embassy in Thailand, Chinese Capital Chamber of Commerce, ICBC (THAI), Bank of China, Kaitai Bank, HSBC and other leaders, exquisite customers from East and West Malaysia, Singapore and other places, as well as Wang Xicheng, chairman of Linglong Group, and chairman of Linglong Tire A total of more than 50 people attended the foundation laying ceremony.
The project is planned to invest US$115 million in planning to produce 2 million tires for cars and light trucks . It will start construction in January 2013. It will be completed in January 2014 and put into operation in June. This is the first factory of Linglong Tire outside China and has invested tens of millions of dollars.
As a group member of the China Quality Inspection Association, Linglong Group Co., Ltd. is a group-based company with tires as its main business, main and auxiliary, and diversified development. It covers tire manufacturing, electromechanical processing, chemical raw materials, construction materials, business travel, and public utilities. , financial services, and eight major industries of cogeneration, are among the top 500 Chinese large enterprises and the top 500 Chinese manufacturing companies. Among them, the subsidiary company Shandong Linglong Tire Co., Ltd. is a top 20 tire company in the world and a top 100 Chinese chemical company. In 2011, it achieved an overseas operating income of 850 million US dollars. It has become China's tire industry with the highest brand value and the most complete product line of ethnic tire companies. The company has successively won the "National Shou contract re-credit unit", "the most internationally competitive Chinese company", "China's most growth enterprise", "China's corporate image AAA", "China's outstanding private enterprise" and "China's scientific and technological progress Enterprise" and other honorary titles.
Ambient vaporizers transfer cryogenic liquid gas into gaseous one by absorbing ambient air heat that is energy saving and environment friendly. Hence, ambient vaporizers are also called air-heated heat exchangers which are our leading products in cryogenic field. Nowadays, such air-heated vaporizers have widely applied in gas station, distribution and plant back up system. We largely export atmospheric vaporizers and design them upon container dimension to easily transport and save cost. Beside atmospheric vaporizers, our cryogenic gas equipment main include Pressure Building Vaporizers, Water Bath Vaporizers, Pressure Regulating Manifolds (PCM), Cryogenic Piping & Fitting, Metal Hose, Cryogenic Valves, Cryogenic Pumps and more.
LNG/CNG Gas Station Process: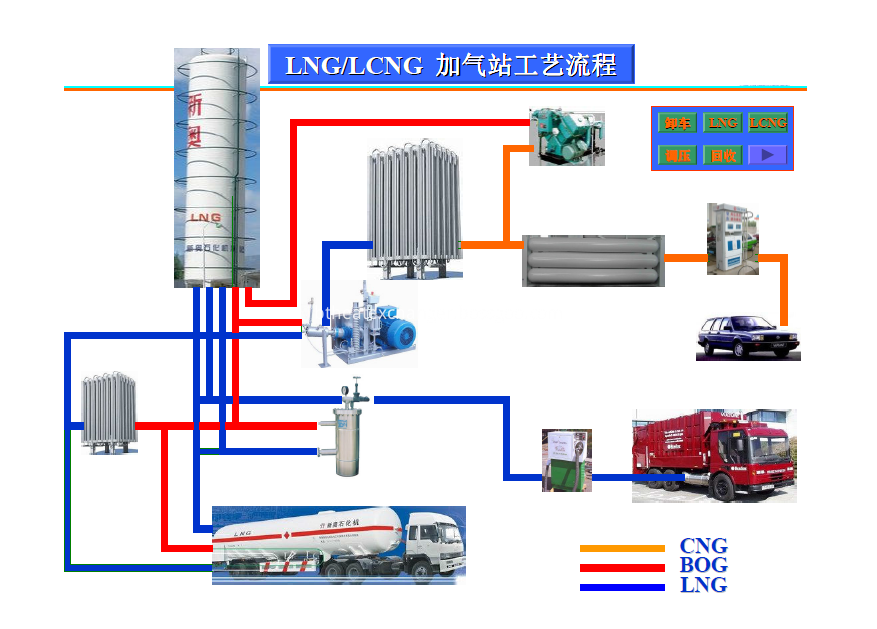 Air-Heated Heat Exchanger, Ambient Air Vaporizer, Star Finned Tube of Ambient Vaporizer, Atmospheric vaporizer, Water Bath Vaporizer,Cryogenic Pump,Cryogenic Gas Equipment
Wuxi Better Technology Co., Ltd , https://www.btheatexchanger.com