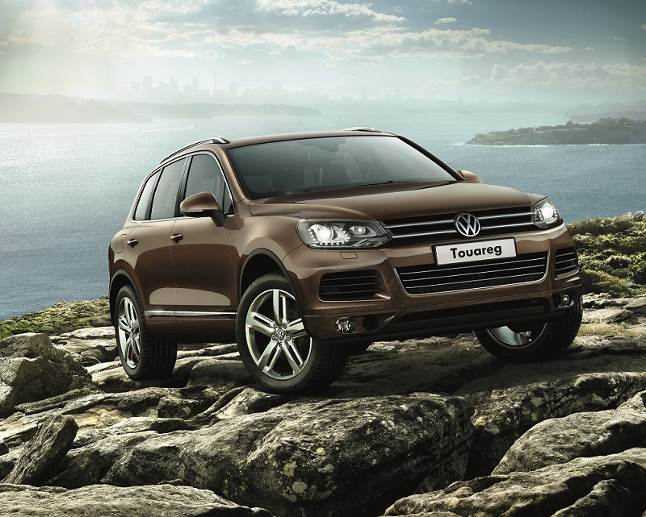 Recently, Volkswagen (China) Sales Co., Ltd. has filed a recall plan with the AQSIQ, and will recall some of the imports produced from December 21, 2014 to November 12, 2017 starting April 30, 2018. -2018 Touareg series cars. According to statistics of the company, a total of 33,142 vehicles were involved in the mainland of China.
Some vehicles in this recall range may be blocked by dust, leaves or other foreign matter due to the drainage valve installed at the bottom of the engine intake pipe. As a result, water may flow from the headlight gap into the intake pipe and cannot be efficiently discharged through the drain valve. The accumulation of water at the bottom of the cleaner shell causes the air cleaner to soak. If the water in the engine intake duct is excessive and cannot be effectively discharged, water may be sucked into the engine during engine startup or acceleration, resulting in engine damage and flameout. This poses a safety hazard.
Volkswagen (China) Sales Co., Ltd. will remove unnecessary drain valves for the air intake piping for the vehicles in the recall range and install deflectors at the air inlets to prevent excess water from entering the intake air duct to eliminate defects. Inventory vehicles will be sold after eliminating defects.
If the relevant user stops the engine of the vehicle, please park the vehicle in a safe place and contact the nearest dealer as soon as possible to properly repair the vehicle. The user should contact the dealer as soon as possible after the recall action begins.
The recall was carried out in the case of a defect inspection conducted by the General Administration of Quality Supervision, Inspection and Quarantine. AQSIQ commissioned the Beijing Entry-Exit Inspection and Quarantine Bureau to conduct investigations on the intake system of the imported Volkswagen Touareg series vehicles based on consumer complaints and risk monitoring of the direct inspection and quarantine agencies. Affected by the investigation, Volkswagen (China) Sales Co., Ltd. decided to take recall measures to eliminate security risks.
Volkswagen (China) Sales Co., Ltd. will notify customers by registered letter. Users can obtain relevant information about this recall by logging onto Volkswagen (China) Sales Co., Ltd. website http://vico.vw.com.cn or calling Volkswagen (China) Sales Co., Ltd. hotline 400-188-0888. Users can also visit the AQSIQ website inspection and supervision department (jyjgs.aqsiq.gov.cn), the AQSIQ defective product management center website () and concerned about the WeChat public number (AQSIQDPAC) for more information. In addition, you can also call the hotline of the Defective Product Management Center or the local entry-exit inspection and quarantine agency's quality hotline: 12365 (key number 2) to reflect the problems during the implementation of the recall campaign or submit defect cues.
Car Wash Machinery,Touchless Car Wash Machine,Car Washing Machine Systems,Car Wash Machine With Five Brushes
Wuxi Golden Boat Car Washing Equipment Co.,Ltd , https://www.carwashauto.com