According to foreign media reports, some connected robots capable of playing audio and video are increasingly helping sick children and elderly people staying at home to keep in touch with teachers, family and friends and fight against loneliness.
Zoe Johnson, 16 years old, has never been to school since he was 12 years old.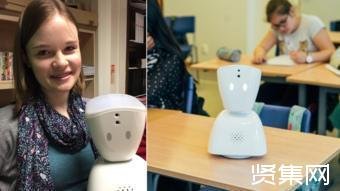 Illustration: Zoe Johnson is now able to take classes with her classmates through the robot.
Her mother, Rachel Johnson, said that when she went to see a doctor in 2014, she "had a bit of a sore throat" and "somehow became an A&E (accident and emergency)".
The doctor diagnosed that Zoe suffered from myalgic encephalomyelitis, or ME, also known as chronic fatigue syndrome, a debilitating disease that affects the nervous and immune systems.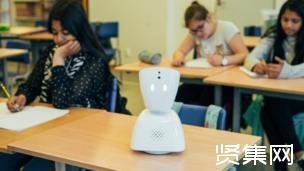 Illustration: AV1 robot is now Zoe's ears and eyes
Zoe missed a lot of courses, but with the help of an online tutor, she was able to continue her studies.
But Rachel Johnson said: "Over time, her connection with the real world has disappeared because she is not good enough to see anyone."
However, in the past three months, she has been using a "remote monitoring" robot called AV1 to attend classes with her former classmates.
Made by Oslo-based startup No Isolation, this small and cute robot sits in the classroom and delivers video and audio in real time to Zoe's tablet or smartphone. She can speak through the robot, take classes, and control the direction of AV1.
When she wants to ask a question, the robot's head will start to flash to remind the teacher. When she is too tired or sick to participate, she can turn the head of AV1 into blue.
Zoe said: "This makes my life more exciting and makes me feel that I have not been forgotten."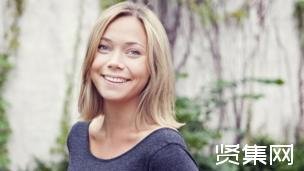 Illustration: Karen Dolva, founder of Oslo startup No Isolation, believes the company's AV1 robot can help children better participate in school life.
With the help of the robot, she participated in five general secondary education certificate exams this year.
Her mother, Johnson, said: "We celebrate this because her performance is far better than our expectations."
Zoe will continue to study the history of A-level courses and look forward to "learning with friends instead of staying alone at home."
The 27-year-old Norwegian Karen Dolva is one of the co-founders of No Isolation.
She and two friends—three people with academic and technical backgrounds—talked to the kids and found that smartphones and instant messaging applications weren't enough to solve their loneliness.
Dorva said: "We realize that children need to have a presence where they should be."
But the children also said, "If their images don't have to appear in front of Others, they will feel more comfortable." Therefore, although AV1 allows children to see and hear what is happening in the classroom, other children can only hear the sound through the robot's speaker.
Other remote monitoring robots often have two-way video capabilities.
Growing market
Although many once fatal diseases can now be treated, this means that more people suffer from chronic diseases and often feel isolated and helpless.
In 1960, 1.8% of children in the United States were seriously ill enough to interfere with their daily activities. According to a study by the Journal of the American Medical Association, by 2010, the ratio exceeded 8%.
As a result, remote monitoring robots quickly became popular without isolation, and AV1 manufacturers joined the ranks of robot manufacturing companies such as Ohmnilabs, Giraff Technologies, Double Robotics and Vecna.
Lian Jye Su, a robotics market analyst at market research firm ABI Research, believes that by 2023, the market value of remote monitoring robots will grow from $164 million (126 million pounds) to $237 million.
But they are not cheap, the AV1 is priced at £2,200 and the monthly rent is £167. The starting price of the Ohmnilabs Ohmni robot is £1,150.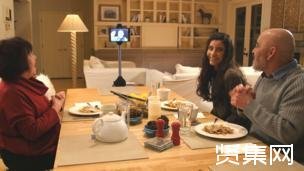 Illustration: This kind of robot can give users a sense of presence.
Megan Gilmour, a three-child mother in Canberra, Australia, has been working hard to promote this robot to schools. She said, "In addition to being present, you can't cure the loneliness of absenteeism."
In 2010, her son Darcy was diagnosed with a rare blood disease that required a bone marrow transplant and had to be absent for two years.
So in 2012, she and two other Australian mothers founded an organization called Missing School, whose sons were seriously ill.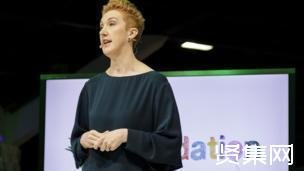 Illustration: Megan Gilmour, a mother of three children in Canberra, Australia, has been working hard to promote this robot to schools.
Gilmore said: "If you ask the children what they think of the robot, they say that the robot can help them see their friends every time."
Like a friend?
Remote monitoring robots can also help older people who live alone or in the hospital alone, and they often feel lonely.
Dor Skuler, CEO of Intuition Robotics in Tel Aviv, Israel, has developed a robot designed to be a sensory companion for the elderly.
ElliQ is an artificial intelligence robot, which Sculler describes as "an assistant who advises you to do something: 'Hey, it's really good outside, why don't you stop watching TV and go for a walk?'" or together Listen to the opera or watch a TED talk.
Mr. Sculler believes that the ability to surprise users is key.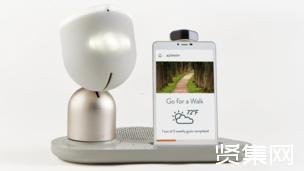 Illustration: ElliQ is designed as a companion for the elderly.
"Once you believe that this thing has a little life, the magic is broken from the moment it starts to work like a machine."
No Isolation also designed a device called Komp for the elderly. It helps family members send pictures, text and video information to older relatives.
Dorva said that the fact that three-quarters of older people over the age of 75 do not go online is "quite crazy."
Only one button and one TV size screen Komp is easy to operate and does not require a username or password. Family members use an app to share content. Once the machine is turned on, you can upload and download the content.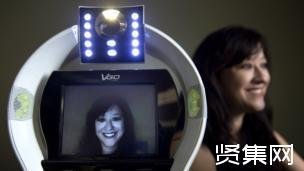 Illustration: Veronica Ahumada Newhart said that one of the key challenges facing these remotely monitored robots is interconnectivity.
Veronica Ahumada Newhart of the University of California at Irvine said in a Ph.D. degree that one of the key challenges facing these remotely monitored robots is interconnectivity.
Schools are often made up of refractory materials, bricks and cinder blocks, which often block wireless Wi-Fi signals and moving signals.
Users often complain about losing connections during class.
Newhart said: "They are doing their thing in the classroom, and then they are interrupted - and then they are really not there, because without you, the class continues."
Dorva said her company is working to deliver audio with priority when bandwidth is down or disappears.
You need to hear it in any second. And the clear picture is second," she said.
Newhart added that these robots seem to work best in small and rural schools because the students there are more closely related to the absence of children.
For children with chronic diseases like Zoe, they seem to play a big role.
Release date: 2018/9/3 11:38:31
Elevator Cabin, Elevator Car Cabin, Elevator Cabin Design, Elevator Cabin Manufacturer.
Realever Enterprise Limited , https://www.cnelevator-parts.com