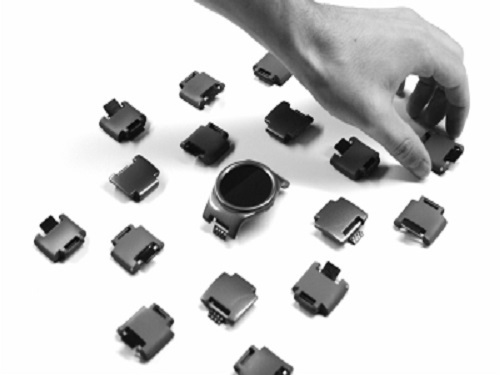 As a modern intelligent device, multiple types and multiple types of combinations have been started to improve the overall operation rate and security of the device. As an overload protection device in an electrical circuit, a fuse often assumes the function of fuse and protection in the event of an electrical overload. The quality of quality determines how important it is to protect the equipment.

Faced with the trend of low-voltage electrical appliances entering into intelligence, intelligent low-voltage electrical appliances must have complete protection and control functions, as well as functions such as measurement, fault alarm, fault recording, operation monitoring, and power usage management. As a member of low-voltage electrical appliances, fuses are actively carrying out innovations to match other low-voltage electrical equipment and achieve templateization, making the overall equipment a new generation of smart appliances.

Intelligent Products Call for Scale Applications

"More than 80% of the energy is transmitted through the customer-side low-voltage electrical equipment, and ultimately consumed in the terminal electrical equipment. As the core equipment for the protection and control of the user's side - the low-voltage electrical appliances, is at the bottom of the smart grid chain. However, Its role in all aspects of control and protection is self-evident." With the acceleration of smart grid construction, intelligent low-voltage electrical products are the basic devices to meet the development needs of smart grids. Forward-looking Industry Research Institute of low-voltage electrical industry research group is expected in 2015, China's low-voltage electrical market will reach 75 billion yuan, the market growth rate will reach 20%.

From the market point of view, there is an urgent need for low-voltage frameworks in the key technology areas of power distribution, focusing on communications, measurement, and monitoring, supplemented by active defense, self-diagnosis and self-healing, and vigorously develop products that meet the needs of the nation's smart grid. Industry experts believe that the current low-voltage electrical appliances are widely used in structural design, modularization, modularization, and common parts. Modularization makes the manufacturing process of electrical products much simpler. Through the combination of building blocks of different modules, the products get different additional functions. Combining products of different functions makes it possible to make the structure of the electrical appliance compact, reduce the number of component types required in the circuit, and provide good coordination of the protection characteristics. Modularization standardizes the dimensions of the appliance and facilitates installation and assembly.

Universalization of parts with different ratings or different types of electrical appliances will greatly reduce the cost of product development and production for manufacturers, and it will also facilitate maintenance and reduce the inventory of parts and components for fuses. As a member of low-voltage electrical appliances, it will provide power transmission protection functions in more and more intelligent auxiliary equipment. The series of fuses from helium melting adopt high-standard product raw materials and precise production technology, and are used in many product performance tests. The data has reached the international advanced level; in the category of products, the products developed by Fuluo have many series of metallurgy, construction, electric vehicles, solar energy, etc., so that the products can be installed in more modularization and play a role. In the ongoing wave of intelligent appliances, the company has always focused on improving product performance to combine more modularization and provide stable and reliable power energy protection for power users. With 35 years of production experience and the integration of advanced foreign companies' manufacturing concepts, it has provided stable and reliable technical support for Fuluan's products.
Rice Hulling Combination Rice Machine
The combined rice husker has the advantages of low power, low energy consumption, large output, easy operation and good maintenance. The machine consists of a single-link elevator, a multifunctional cleaning and stone removing machine, a new split rice huller ( the core part of the equipment ), a double-link elevator, a grain rough separating screen, a negative pressure rice refining machine, a broken rice separating screen, a multifunctional crusher and a central centralized controller. The fuselage is made of wear-resistant glass pipes, which are durable and beautiful.
Equipment parameter:
| | | | | | | |
| --- | --- | --- | --- | --- | --- | --- |
| Equipment model | Rice output(kg/h) | Milled rice rate(%) | Weight of equipment(kg) | Equipment power(kw) | Dimension(L×W×H) | Power input(V/Hz) |
| MLNS 20/15 | 700-1000 | 69-75 | 1650 | 33 | 3200×1900×3000 | 380/50 |
Main characteristics of rice milling machine:

1. compact construction, beautiful appearance.
2. less broken rice increment.
3. easy to operate.
4. steady performance.
5. national patents.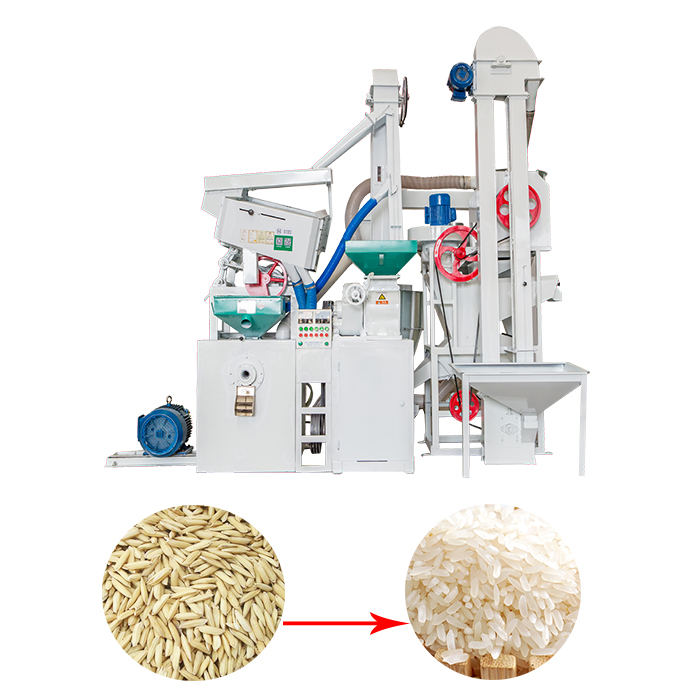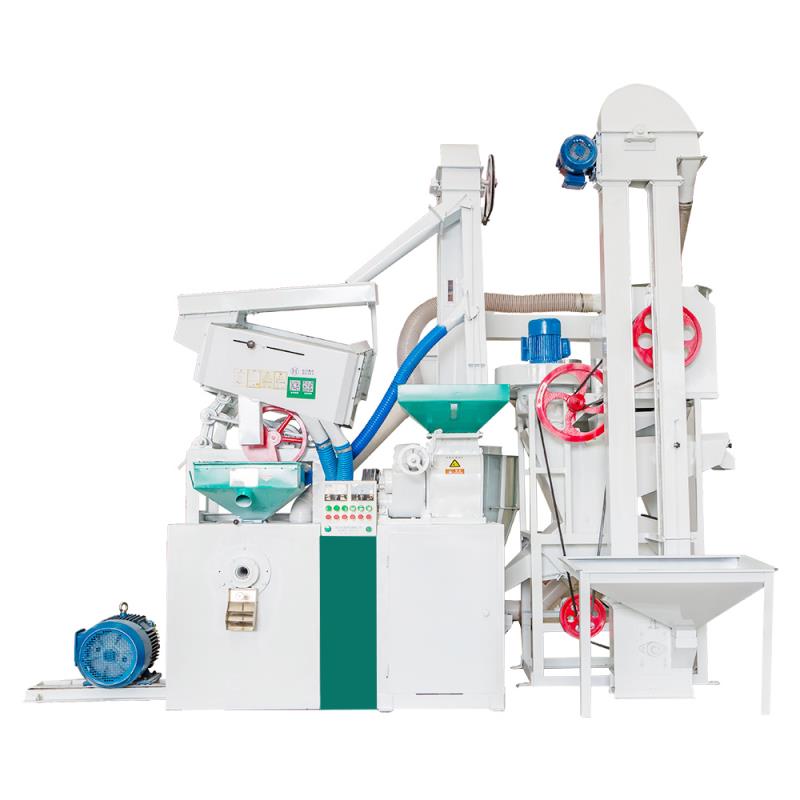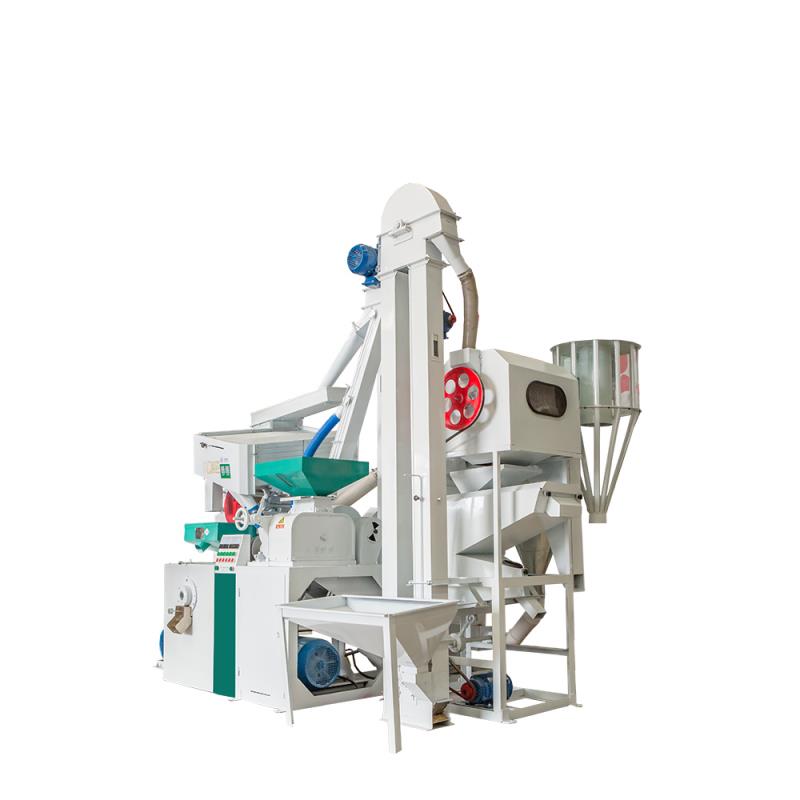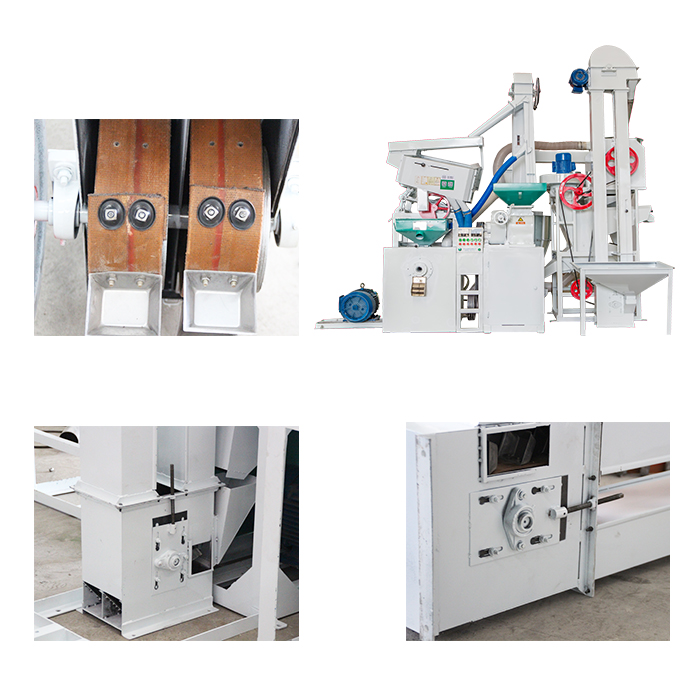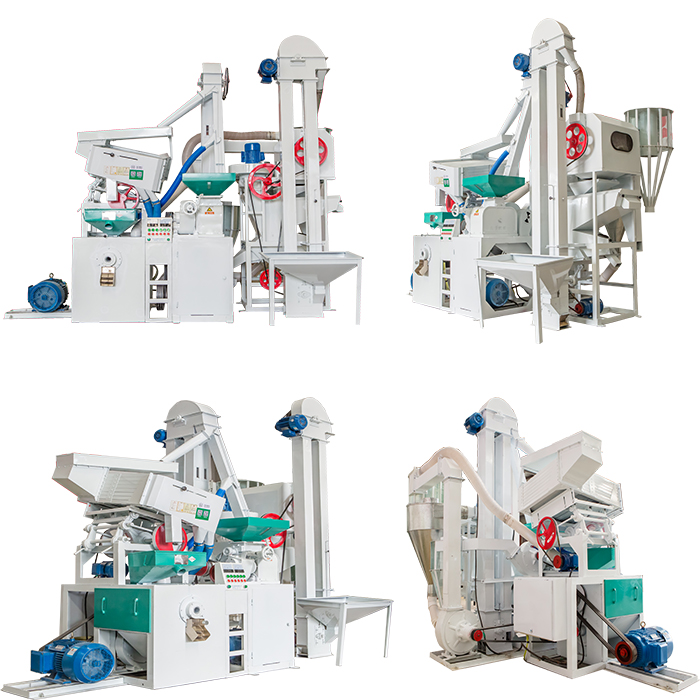 MLNS 20/15 Rice Mill Machine,Automatic Rice Mill Machine,Small Combined Rice Mill Machine,High Efficiency Rice Mill Machine
Sichuan Doujin Technology Co., Ltd. , http://www.doujinmachine.com