In 2015, Atushi City, Xinjiang plans to build 20 apricot hot-air drying rooms and 20 cold storage facilities. The site selection, layout, and tendering of the project have now been completed. Power facilities are being installed, and all projects have entered the construction phase one after another.
Apricot hot air drying room and cold storage project plan total investment 4.1 million yuan. Among them, apricot hot air drying room total investment of 1.5 million yuan, each grant 65,000 yuan, farmers self-raised 10,000 yuan; total investment of 2.6 million cold storage, each grant 90,000 yuan, farmers self-raised 40,000 yuan. It plans to build 9 apricot hot-air drying rooms and 7 cold storage rooms in Atushi Town, a hot apricot drying room and 3 cold storage rooms in Ahu Township, and 7 apricot hot air drying rooms in Azak Township. 6 cold storages, 3 apricot hot air drying rooms and 4 cold storage rooms in Songtak Township. After the project is completed, 47.5 tons of dried apricots can be produced throughout the year, bringing more than 300 workers to work.
In order to strengthen the construction of apricot drying houses, Atushi has established a leading group for project construction with the leadership of the city leaders responsible for project planning, organization and implementation, work coordination, and project acceptance. The agricultural department arranged special personnel to go to each township to investigate and count the apricot planting area, output, whether or not road access, whether there is a three-phase power supply, and the per capita income of farmers in each township. At the same time, a letter of responsibility for construction was signed with towns and townships responsible for the drying of houses and cold storage projects to ensure that the project produced actual benefits.
It has many advantages, like light weight, good rigidity, flexible and has well anti-seismic capability. It adopts the load-carrying style, safety margin and can bear large wind load and brisance.
Diversified design styles, well adaptable, scientific design and advanced construction methods, all above make the archedroof building precise and quality guaranteed.
The outline of the building is beautiful. With bright color and smooth lines, it adds the tone of the building and make city more beautiful.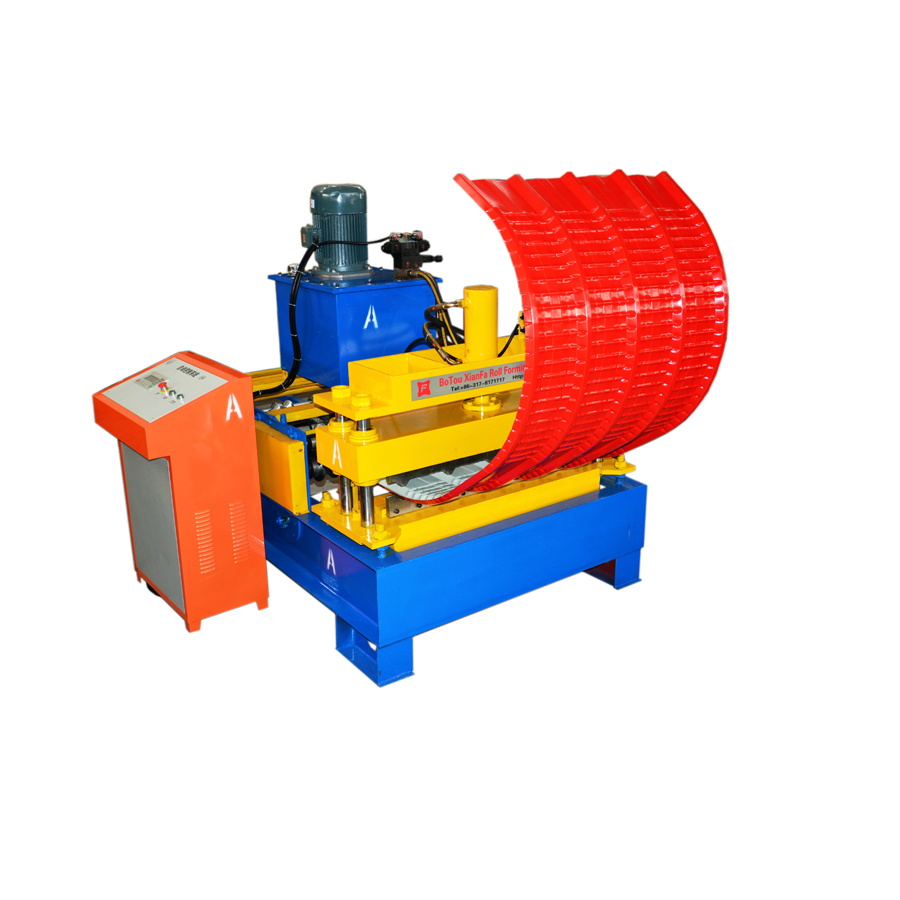 Hydraulic Arch Machine
Hydraulic Arch Machine,Automatic Arch Machine,Steel Panel Arch Machine,Trapezoid Sheet Arch Machine
Botou Xianfa Roll Forming Machine Factory , http://www.rollforming.nl